Relax and Recharge
Deer Trail Park is the ideal place to relax and have a wonderful vacation experience. You will see deer graze in the evening, away from the highway and industrial noise and smells. We are located in a beautiful valley in the midst of the ancient Appalachian mountains of Virginia where the birds sing and that is about as loud as it gets.  Hiking trails, stocked fishing pond, two kids' playground areas, heated swimming pool to lounge in and around, large game room with two pool tables, basketball, foosball and claw machine, etc.
A marvelous way to shed the year's worries and enjoy the peaceful life.
The pool is open from Memorial Day to Labor Day, the heated swimming pool with slide is great fun for children and adults.
Store is fully equipped to provide anything you might want for a comfortable, relaxing day away from the normal grind. We have everything from ice cream and drinks to fire wood and fishing worms.
Great compact cabins with mini fridge, coffee pot, microwave, charcoal grill, covered porch, and air-conditioning, to relax in during the peaceful summer afternoons.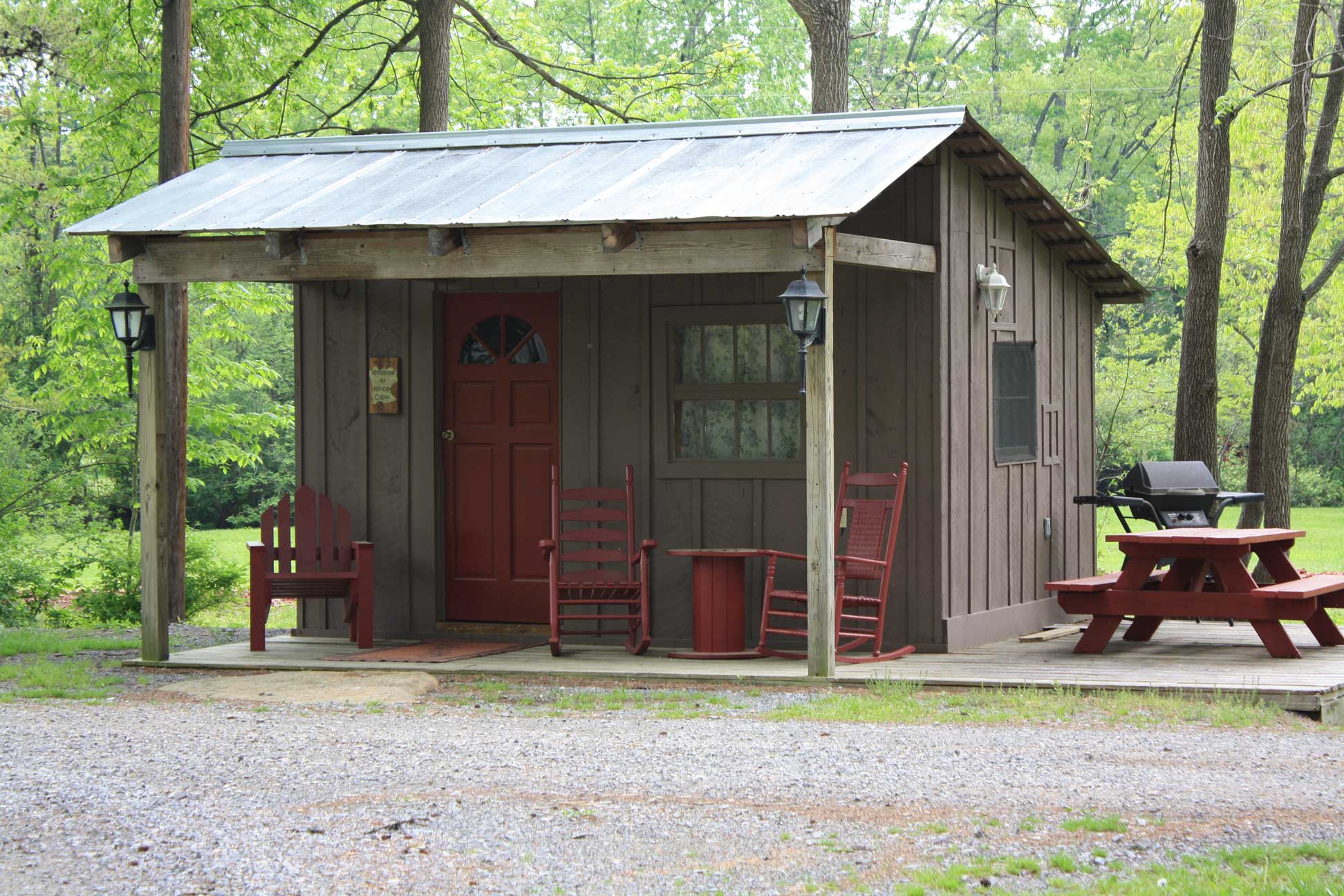 Playgrounds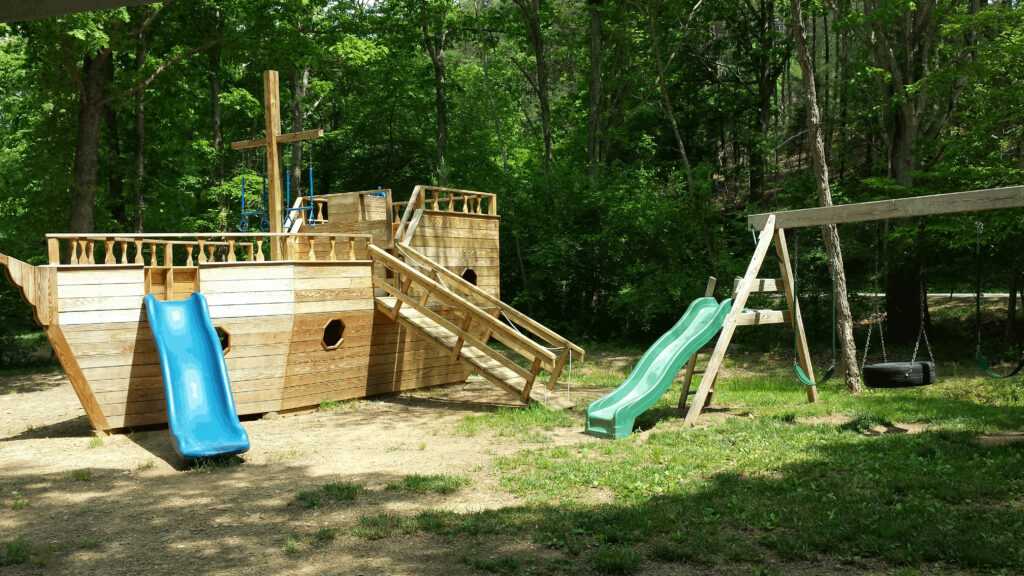 Take time to enjoy nature and bond with family and friends…
See our extended stay rates for a fun filled summer!