Relax and Recharge with Deer Trail Park & Campground
Deer Trail Park & Campground is the ideal destination for rest and relaxation in a natural setting. The sight of deer grazing, and the serene sounds of a babbling brook are just a couple examples of the joys of nature that you will experience here with us. We are located in a beautiful valley tucked within the ancient Appalachian Mountains, where you'll trade the sights and sounds of civilization for the peace and tranquility that come with camping in the natural forests of southwest Virginia. Come visit us and enjoy the scenic hiking trails, stocked fishing pond, multiple playgrounds, heated swimming pool with slide, and a huge game room complete with arcade games, pool tables, and plenty of other ways to have fun and make memories with family and friends.
Give us a call, come enjoy a wonderful camping retreat, and see all the wonderful experiences that we have to offer!
---
Heated Outdoor Swimming Pool
*Pool is open from Memorial Day to Labor Day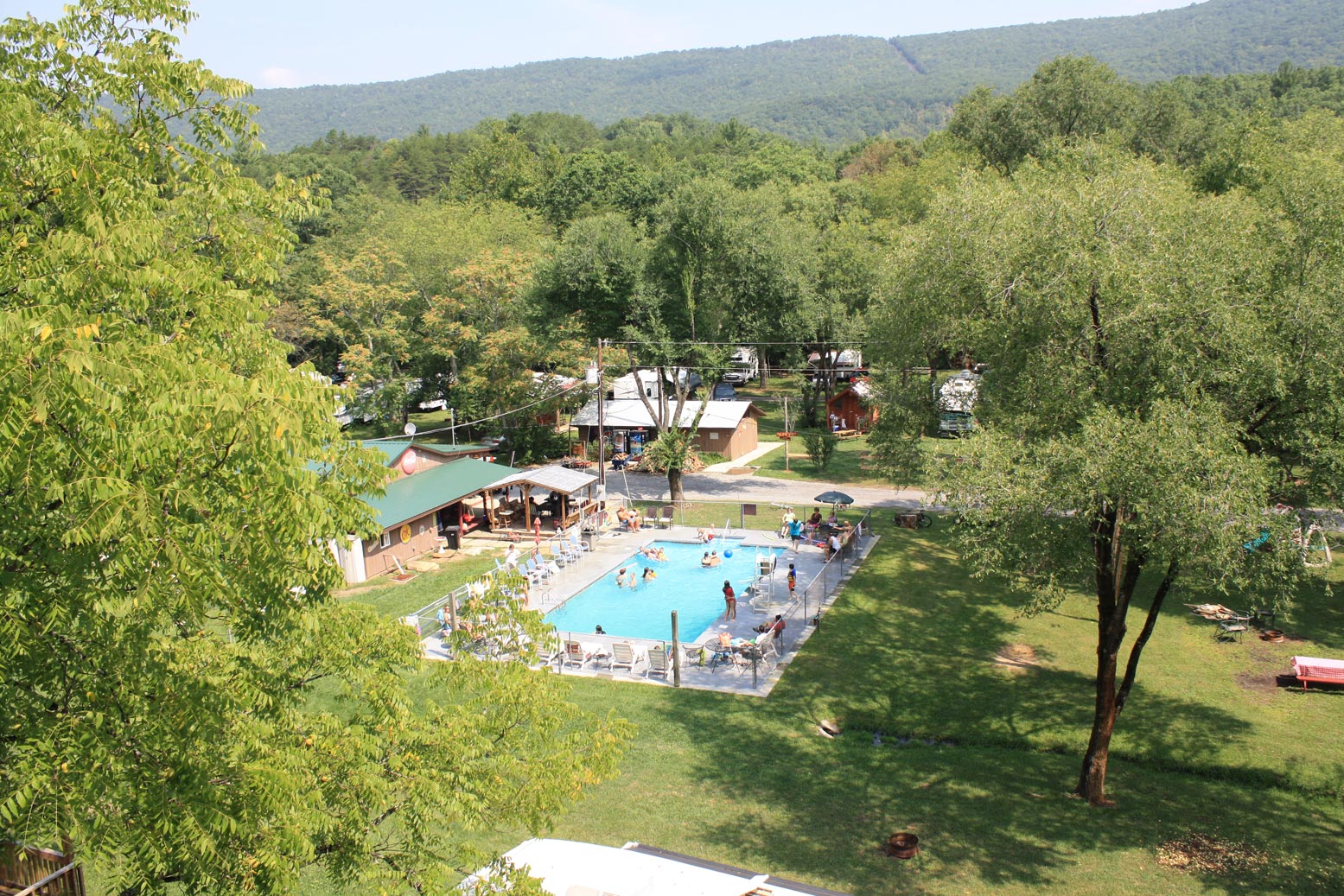 Take a dip in our crystal clear, heated swimming pool complete with slide. Going all the way to 8ft in depth, our pool is a fantastic place to cool off during the summer heat and have some fun!
---
Camp Store
Our fully stocked Camp Store is ready to provide anything you might want for a comfortable, relaxing day away from the normal grind. We have everything you need, including ice cream, drinks, snacks, grill supplies, souvenirs, firewood, fishing bait, and many other items!
---
Come see our cozy, compact cabins; complete with mini fridge, coffee pot, microwave, charcoal grill, covered porch, and air-conditioning so you can relax after spending the day enjoying all that we have to offer.
---

Come stay with us, take some time to enjoy nature and bond while camping with family and friends!
See our long-term camping rates for a fun-filled summer!